Neighborhood Guide
Once home to Langston Hughes, Duke Ellington, and Zora Neale Hurston, Shaw boasts a rich and storied history as a center for music and culture. U Street is lined with renowned venues like the Lincoln Theatre, Howard Theatre, and other nightclubs where Billie Holiday, Cab Calloway, Louis Armstrong, and Duke Ellington performed. Today, the neighborhood is a thriving cultural hub once again, with bars and restaurants paying homage to its glorious past. Newcomers mix and mingle with Shaw's stalwarts, ushering in a modern golden age for the historic neighborhood.
Shaw
Welcome to Shaw. Grand old Victorian mansions, charming row houses with little gardens, and shiny new high-rises make up the streetscape in this part of town. Street art brings color and vitality. North of Logan Circle, south of Columbia Heights, and east of Adams Morgan, Shaw is perfectly positioned, with access to the whole city.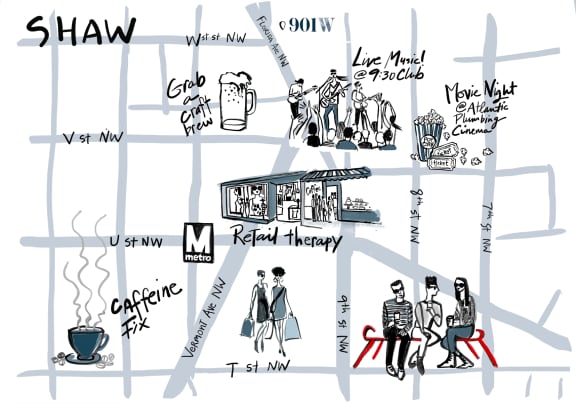 My Sunday Schedule in Shaw
10:30 AM
If you've got a pup, take him or her to the Shaw Dog Park or Cardozo Playground. Grab a latte on the way or visit one of the neighborhood's many boutique fitness studios.
12:15 PM
Time for some retail therapy around 8th Street. Browse a curated collection of chic boutiques, salons, and lifestyle retailers nestled on the north end of Shaw.
2:00 PM
Meet friends at the Shaw Metro Station and pop across the street into the African American Civil War Museum. Getting hungry? Head around the corner for an afternoon snack, salty or sweet.
6:00 PM
Pull up a stool at any of the local happy hour spots. Low-key corner bars serve artisanal wine and beer, while new cafés and speakeasies favor top-notch cocktails.
8:00 PM
Happy hour slinks right into dinnertime. Take your pick among the plethora of restaurants and cafés dotting the streetscapes surrounding 901W.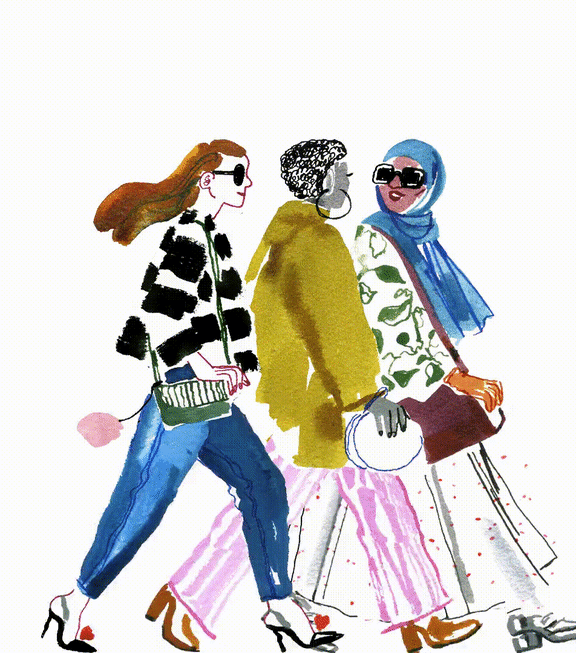 U Street
The U Street corridor comes alive after dark, with live music, dance, and free-flowing drinks. From low-key hangouts to craft breweries and cocktail bars, it's all here. Cheers!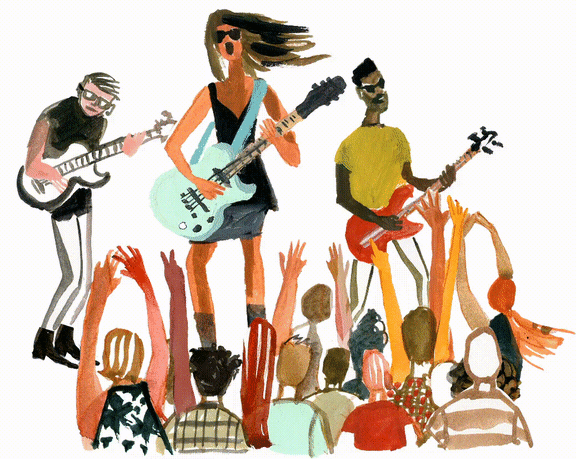 Howard Theater
Originally opened in 1910, this storied theater is like a microcosm of the neighborhood itself. In its golden age, people flocked there to hear jazz by Ella Fitzgerald, Nat King Cole, Billie Holiday, and native son Duke Ellington. Though it closed for a time, it was restored to its former glory in 2012 and now hosts live bands once again.
U Street Music Hall
This DJ-owned dance club and live concert venue boasts one of the best sound systems in D.C. There's no VIP area, bottle service, or dress code, so you can just soak up the music. The owners also support music education for D.C. youth through the nonprofit U Street Music Foundation.
9:30 Club
Hailed as the number-one nightclub by Rolling Stone, Billboard, and Pollstar, this legendary venue has hosted Nirvana, the Red Hot Chili Peppers, REM, Green Day, and countless other famed stars. The club opened in 1980 but moved to today's larger location in 1996. According to Rolling Stone, "playing the 1,200-capacity club has remained a rite of passage for indie acts on the rise."
14th Street
West of 901W, the 14th Street corridor draws hungry locals to its many restaurants. This part of town has an international flair, with chefs from all over the world dishing up Spanish tapas, French bistro fare, Southeast Asian food, and anything else you could want.
Stay Thirsty on 14th Street
From Coffee to Cocktails
If you can't make it to Cuba, a visit to Colada Shop is the next best thing. "Certain elements will be traditional, but we want to keep it approachable," president and partner Daniella Senior told Eater. "We want to transport people." The brightly colored space channels the Cuban eateries of Miami's Little Havana and effortlessly transitions from coffee ("colada" is a Cuban-style espresso meant for sharing) to cocktails, including a Hemingway daiquiri, piña coladas, and other tropical drinks.
Share the Love
It's no wonder Bon Appetit called Peregrine the "best coffee in D.C." Husband-and-wife owners Ryan and Jill Jensen are so passionate about sharing their love for coffee, they'll teach you the secrets to brewing the perfect cup in their classes. And you can bet they know their stuff—Ryan has got the awards to prove it. They offer bike delivery service to local residents, so you can get bags of the best single-origin beans sent straight to your door.
Pour One Out
"The wine list is an ever-changing, ever-evolving child," says Gretchen Thomas, wine and spirits director at Barcelona Wine Bar, which has one of the most extensive Spanish wine programs in the U.S. "The philosophy is to just keep it fresh and to always highlight what's amazing that's coming out in the wine world right now," Thomas says. With forty wines by the glass and hundreds of bottles, Barcelona is your go-to place to try delicious and unusual wines.